Pool Removal, Construction, & Design in 4S Ranch
Custom Pool Design in 4S Ranch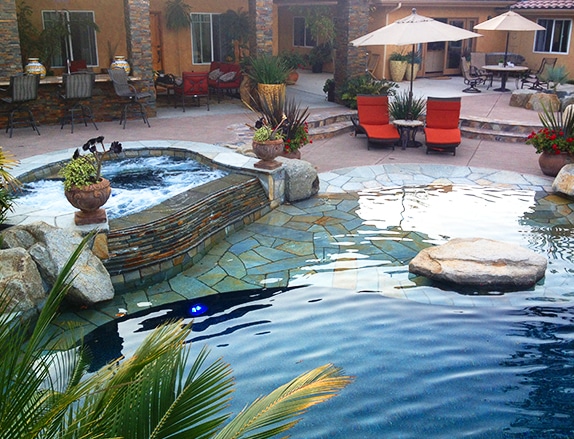 Here at Extreme Swimming Pools, we proudly provide custom pool design, pool construction, and pool removal services in 4S Ranch, San Diego. As a family-owned business, our team can make your dream pool a reality – it's what we've been doing for over 30 years!
From the initial design all the way through to completed construction, we make getting your ultimate pool an easy, effortless experience. We can design and construct the most popular pool types in 4S Ranch, including Caisson pools, perimeter flows, Infinity pools, and lagoon style pools.
Once our team at Extreme Swimming Pools has your dream pool design, we get to work. Our team is with you every step of the way, customizing the pool to your unique needs and property – from modern resort to tropical paradise, no project is too big.
Our pool services in 4S Ranch include:


Pool Excavation & Demolition




About 4S Ranch in San Diego
About 4S Ranch in San Diego
4S Ranch is a small urban community located in North County San Diego, roughly 25 miles north of downtown San Diego and 13 miles inland. 4S Ranch is home to a bustling retail area surrounding the intersection of Dove Canyon and Camino del Norte, which is composed of three main sections: the 4S Ranch Village Center, 4S Commons Town Center, and the 4S Health Center.
The 4S Ranch Village Center includes several local restaurants, coffee shops, salons, and shops. 4S Commons Town Center has two grocery stores, restaurants, shopping, and other services. There are also plenty of activities and fun things to do in the community, including multiple parks, trails, hiking areas, and several wineries and breweries.
Ready to get started on your dream pool?
Contact us today for a free consultation!