Pool Removal, Construction, & Design in La Jolla
Quality Pool Services in La Jolla: Design, Construction, and Demolition
When it comes to pool demolition, construction, and remodeling, it's essential to find professional and honest services. That's where Extreme Pools comes in! We proudly provide custom pool design, pool construction, and pool demolition/removal services throughout the area of La Jolla. As a family-owned business, our team can make your dream pool a reality – it's what we've been doing for over 30 years!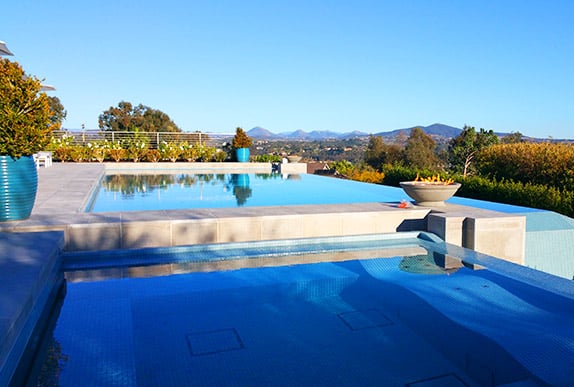 We take pride in our construction by doing the majority of our work in-house – about 80%! We truly believe that this is the best way to control your project and ensure the highest quality work when it comes to designing your dream pool.
We specialize in some of the most popular pool styles in La Jolla, including Lagoon, Infinity, pools with waterfalls, and modern-style pools. Once our team has your dream pool design, we get to work. We'll be with you every step of the way to customize the pool to your unique needs – from modern resorts to tropical paradise, no project is too big.
From the initial design process all the way through to completed construction, we guarantee that getting your ultimate pool will be an easy, effortless experience.
Our comprehensive pool construction and pool demolition services in La Jolla include:


Includes: pool & concrete removal, soil compaction, pool excavation

Building your dream pool should always be a pleasant, stress-free experience, and we are committed to turning your dreams into a reality. From innovative designs to quality construction and everything in between, Extreme Swimming Pools is your pool partner!



About the La Jolla Community
About the La Jolla Community
La Jolla is a small coastal community located just north of central San Diego. Known for its stunning ocean views and walkable downtown, La Jolla is a highly desirable place to live and visit. The community is located on seven miles of pristine coastline and is home to some of the most picturesque beaches in Southern California, including La Jolla Cove and Windansea Beach. In addition to its natural beauty, La Jolla is also home to some of the most prominent research institutions and universities in the country, including the University of California, San Diego, and the Scripps Institution of Oceanography.
The community of La Jolla is a vibrant and diverse one, with a rich cultural history that is reflected in its art galleries, museums, and architecture. Visitors can explore the many galleries and boutiques along the main thoroughfare of Prospect Street, or take a stroll through the historic district of La Jolla Village, which features charming cottages and sprawling estates that date back to the early 20th century.
Ready to get started on your dream pool in La Jolla?
Contact us today for a free consultation!